Tom Ritchey, iconic framebuilder, inventor, racer, you name it…
An allroad bike is wiggling trough my mind for a long time now, and an old fellow as I am (48 to be exact) I thought it would be adequate to build a really nice allroad bike before I am 50 years old. Hopefully finally something to last.
So as I am normally a budget builder a custom frame was not an option because of the cost and then the search began, relatively soon I came across a Surly Midnight Special, but unfortunately my size and a color other than black was not available anywhere, so I moved on with my search, I thought of a Kona Rove, but I was not able to find a frameset that would fit my needs.
Then suddenly I stumbeled across Ritchey, fast rewind nearly two years when I was into building myself a cross bike, where I was very attracted by the Ritchey Swiss Cross, but was not willing to afford the money for the frameset, so I built a Cinelli Zydeko instead, where I was able to get my fingers onto an affordable used frameset.
Ritchey, yes. More fast rewind has to be done to bring me back to the early nineties, where I bought the bike magazine month by month and dreamed of one of the iconic bikes like a Rocky Mountain Hammer, or a Klein Attitude, or Secialized Stumjumper, or a Ritchey P-23. I did not have the money so dreams, well, stayed nothing but dreams.
Fast forward to today.
The Ritchey 50th anniversary wobblehead arrived today.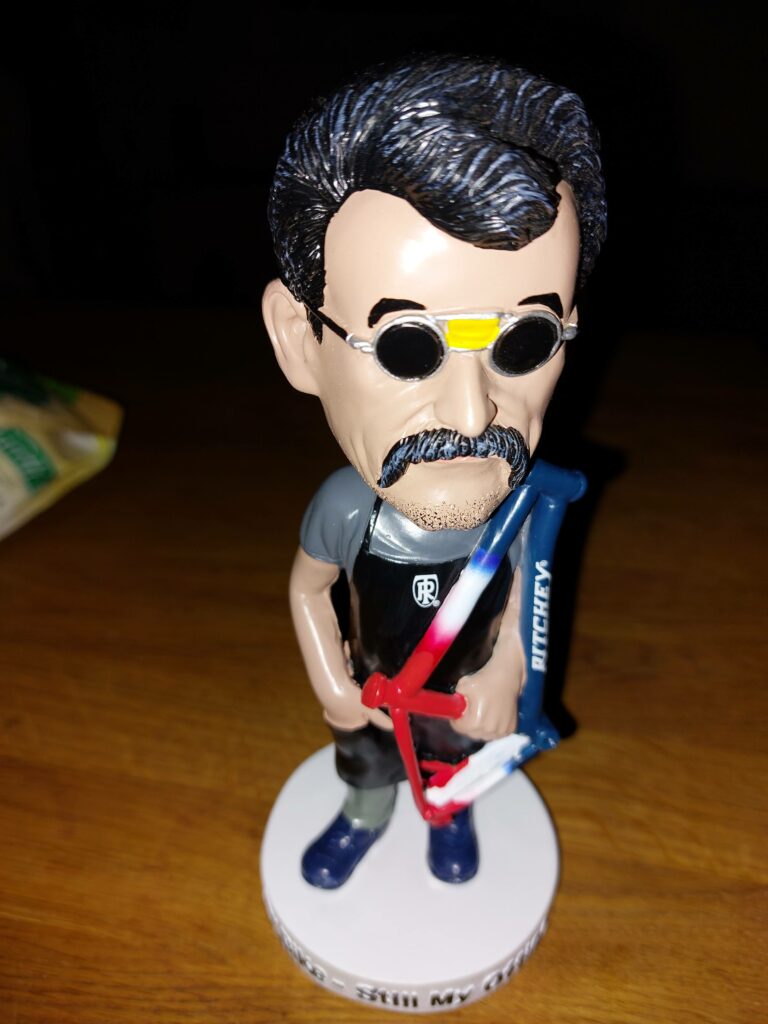 But this is only one of the final parts for my new build.
I am going to build a Ritchey Outback as an allroad bike, with generator hub and fenders.
So stay tuned I will keep you updated on the project. In the next post I will share the specs with you and "oh boy" this will not be a budget build at all 😉